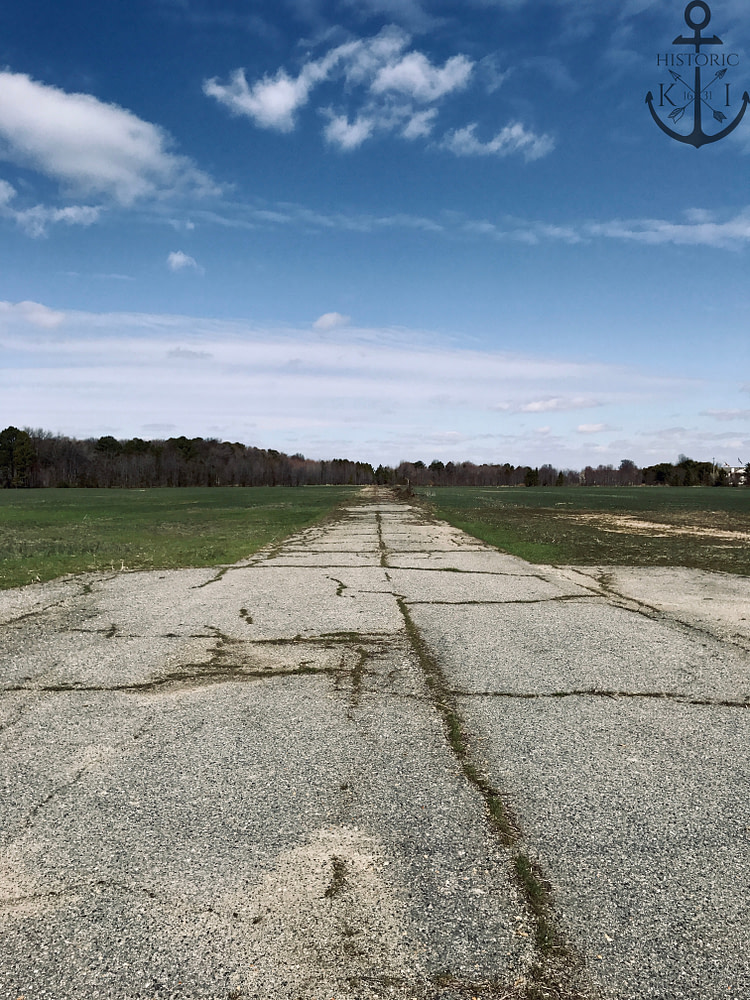 Some Kent Island residents may remember the airstrip on the current Four Seasons property before it was destroyed in lieu of development. You could see it from the Cross Island Trail and could still walk it just a few years ago.
There is not a lot of information on this peculiar airstrip, but it appears to have been built sometime between 1963-64 and was originally constructed as part of the adjacent Castle Marina community. It was a pretty narrow runway in comparison to others, maxing out at just 20 feet wide. The 1964 Washington Sectional Chart describes Castle Marina Airport as having a single 2,700 foot turf runway. However, by 1968, Castle Marina Airport, unattended at this time, had deteriorated to being described as an unpaved 2,700 foot runway according to the current Flight Guide. The weird thing is that it was evidently re-paved sometime between 1968-72 as the 1972 Washington Sectional Chart portrayed the field as having a 2,700 foot paved runway again. There is another mention of the still paved runway in the 1982 AOPA Airport Directory so someone was maintaining it during this time. It appears the airport was open and active until sometime between 1993-98 as it was no longer depicted on the 1998 World Aeronautical Chart.
Since the second Chesapeake Bay Bridge was not completed until 1973, and airstrips around Kent Island were more common back then (four that I know of), this airport would have made perfect sense residing next to a populated community on the water. According to one account, it was supposed to be a draw for the neighborhood. Local residents in Castle Marina had small planes just as they do now near Kentmorr in Stevensville.
Between its closing and destruction, the runway constantly deteriorated to an ultimate unusable state. The last that can be remembered, the concrete and asphalt had broken up all around and grass was growing through it. An odd side note is that in 2006, long after the closing of the airstrip, the highway signs directing people to it still stood having not yet been removed by the Maryland Deprtment of Transportation. By 2017, the northern end of the runway was completely engulfed by brush and forest. The southern end was out in the open, but the edges had broken off and most was sunken and covered in mud. All former signage and markings had disappeared as well. The Castle Marina Airport was indeed and permanently abandoned and lost to time.
Another interesting fact pertaining to that same area is the giant mausoleum located just north of where the runway ended, but we'll save that for a future discussion …
1973 USGS Topographic Map showing "Landing Strip"

1992 Google Earth showing Castle Marina Airstrip

1998 Google Earth showing Castle Marina Airstrip

2005 Google Earth showing Castle Marina Airstrip

2009 Google Earth showing Castle Marina Airstrip

2014 Google Earth showing Castle Marina Airstrip

2018 Google Earth showing Castle Marina Airstrip